The Wabash Valley Recovery Center is a one stop resource hub in the Wabash Valley for all things related to addiction and recovery in our community.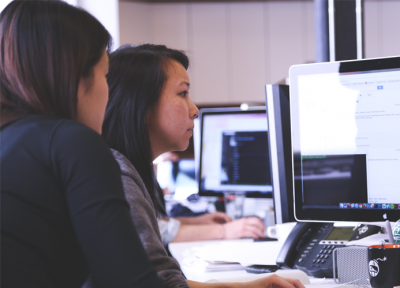 Programs and Services
*There is no cost for our services
Peer Recovery Coaches available without appointment M-F 9am-5pm
Peer-led support groups
Faith-based support groups
Recovery Meetings
Employment services
Information and guidance on treatment and recovery services thoughout our community
Volunteer and community service opportunities
Family Support
Community Outreach
Social Events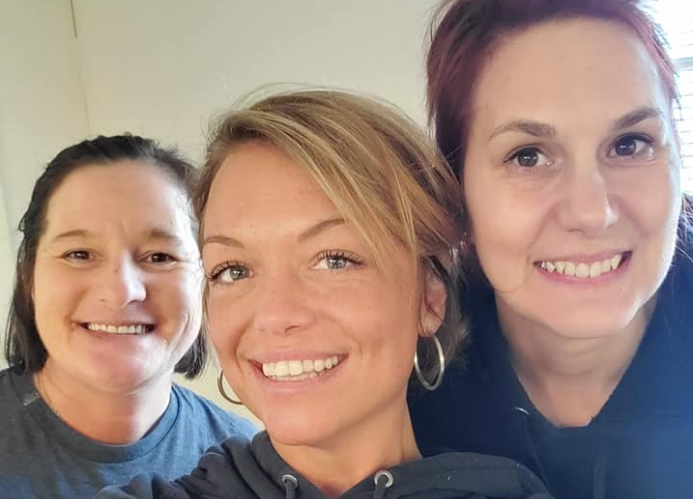 Volunteer Your Time
The Wabash Valley Recovery Center is dependent on people like you. Volunteers are a vital resouce that help keep our doors open. Whether you are in reovery yourself, have been affected by addiction, of just feel called to help out, we need your support.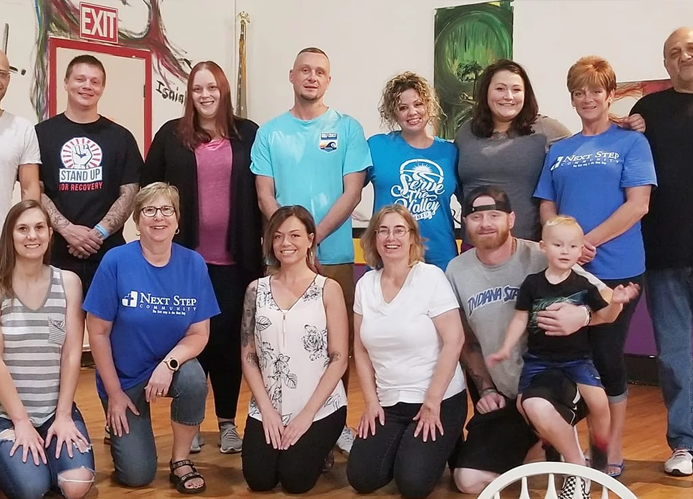 Volunteer your Resources
The services we offer are free to anyone seeking help for addiction. Financial support is always necessary enable us to provide services and is tax deductible.
The Wabash Valley Recovery Alliance
The Wabash Valley Recovery Alliance is a group of men and women in our community who are leading the local recovery movement.
This group was founded out of a need for a more unified recovery community that works together to advocate for recovery, reduce stigma, and provide a more effective system to support long-term recovery from addiction in the Wabash Valley. We seek to raise awareness in our community about the issues surrounding addiction, as well as reduce barriers for those in and seeking recovery.
The Wabash Valley Recovery Alliance is comprised of many people in recovery, as well a individuals from all sectors of the community who understand that addiction affects everyone, and that we must work together as a community in order to save the lives of individuals and family members affected by addiction. 
The Wabash Valley Recovery Alliance meets on the third Tuesday of each month at 11:00 AM at 619 Washington Ave, Terre Haute, IN, and anyone who is interested in joining the fight against addiction in our community is welcome to attend.
Our Mission
The mission of the Wabash Valley Recovery Alliance is to change lives through advocacy and education, creating unity, awareness and support for addiction prevention, treatment, and recovery.
Our Goals
Unify our community in the battle against addiction
Reduce barriers to recovery for those seeking help
Coordinate local resources
Reduce stigma surrounding addiction
Provide support to family and loved ones of those facing addiction
Christy Crowder
Christy Crowder serves as the Director of the Wabash Valley Recovery Center. She is a Licensed Addictions Counselor, Certified Peer Recovery Coach, and Licensed Practical Nurse. She is a graduate of St. Mary of the Woods College and is a proud mother of three amazing children. Christy finds inspiration in Matthew 25:35-36 which states, "For I was hungry and you gave me something to eat, I was thirsty and you gave me something to drink, I was a stranger and you invited me in, I needed clothes and you clothed me, I was sick and you looked after me, I was in prison and you came to visit me."
Deanna Griffin
DeAnna Griffin is the Intake Coordinator and Vice President of the Board for The Avenues Faith-Based Women's Residential Recovery Program, a Chaplain Assistant for the Vigo County Sheriff, a Recovery Advocate in our courts and community, Secretary of the Board for the Wabash Valley Recovery Alliance, a member of the United Way's Substance Use Disorder Impact Council, a member of The Truman House Lady Squad, and a Certified Addiction Peer Recovery Coach II who serves in many places within our community including the Vigo County Jail, CODA, and the Wabash Valley Recovery Center.  
DeAnna has been an active member of The Bridge Church for the last six years and is very passionate about ministry, volunteering, serving and helping others to better our community.  She applies James 1:22 scripture into her life daily and this has lead her to being awarded the Wabash Valley Recovery Alliance's Peer Support Worker Of The Year Award for her outstanding service and dedication to the recovery community in 2020 and a Hamilton Award for outstanding volunteer service to the cause of behavioral health and service to those with disabilities in 2020.
 DeAnna has been happily married since 2016 to Sean who has been in recovery along side her for the last five years and has two grown children.  Her son has been serving in the United States Air Force since 2015 and her daughter is a student at Ball State studying telecommunications and broadcasting.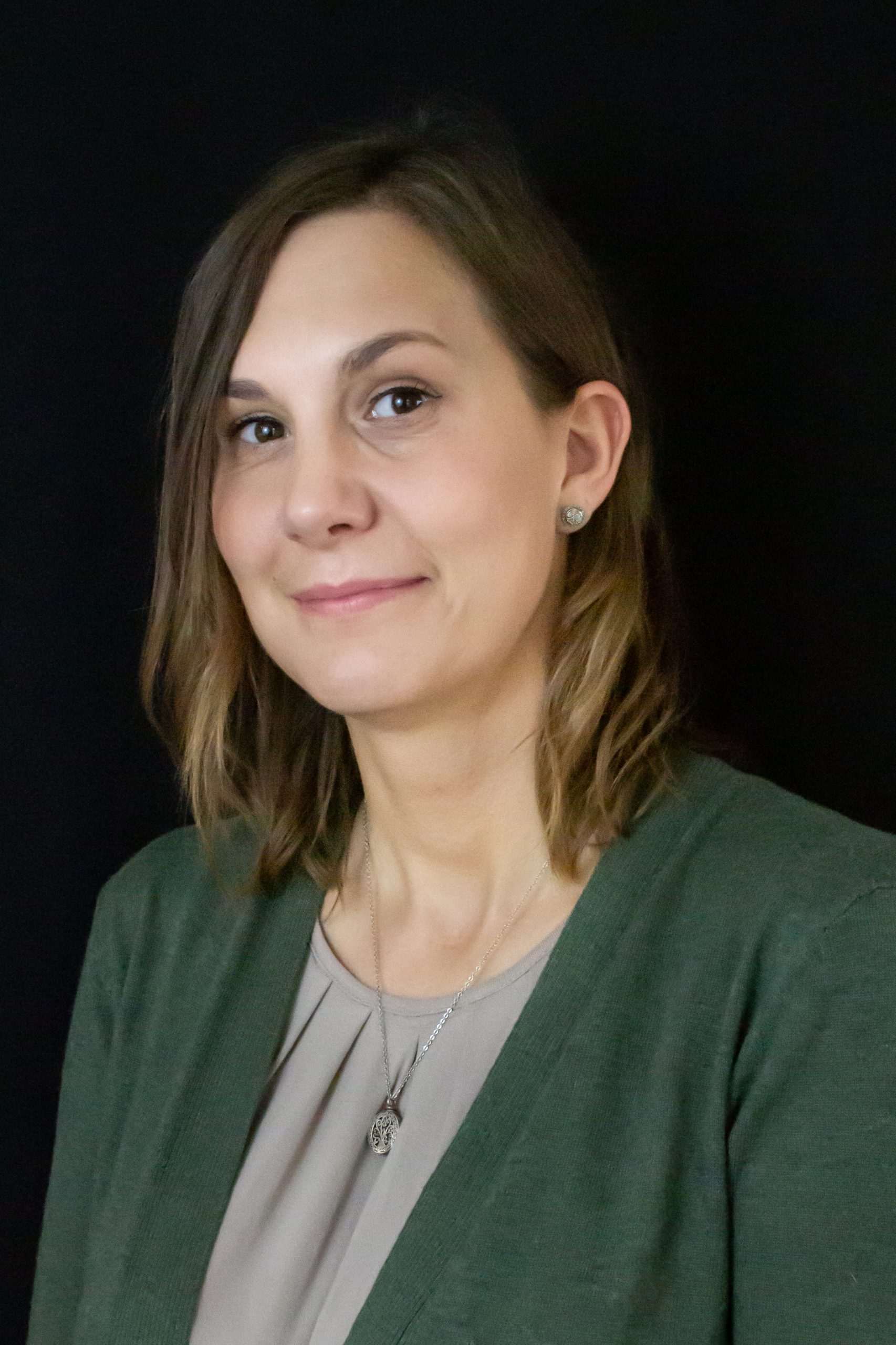 Kristina Gruner
Kristina is a Certified Recovery Specialist who has been employed at the Wabash Valley Recovery Center for 4 years. She has helped many individuals involved with the criminal justice system as well as many others seeking recovery from addiction. She attends college at Ivy Tech and is the proud mother of three amazing boys.
David Killebrew
I am a person in long term recovery who has found success in a new and preferred lifestyle. Recovery. I am currently a Certified Peer Recovery Coach working with the Wabash Valley Recovery Center, working with others to help them escape their issues with Substance Use Disorders; by showing them an alternative pathway and guiding them with the resources of how to escape their addiction. Recovery takes work, but it works if you work it!
Shonna Frye
Shonna Frye is a Certified Addictions Peer Recovery Coach.  She specializes in jail mentoring, as well as in-office recovery coaching.  She successfully completed and graduated from the New Citizens Program with Hamilton Center prior to joining the WVRC team.  After spending 4 years incarcerated in Federal Prison for conspiracy to distribute methamphetamine, she has 13 years sobriety from a 20+ year meth addiction.  She owes her ability to stay clean to her Lord and Savior, Jesus Christ.  She believes that being in recovery is her greatest "mission" and she is doing any and everything that she can to complete that "mission".  She wholeheartedly enjoys helping others in their "recovery missions" and says that she is "right where God needs me to be".  Ephesians 6:6- "Not with eyeservice, as men-pleasers; but as the servants of Christ, doing the will of God from the heart".
Allison Wood
Allison has worked at the Wabash Valley Recovery Center for a year as a peer recovery coach. She is a social work major at Indiana State University, and a yoga teacher at Common Ground Yoga. She is also a mother of three beautiful children. Allison hopes to help others on their journey of recovery.
Have Questions?
Contact Us Anonymously
We are here to listen and help. We provide this free service to you and you can remain anonymous if you prefer. We are honestly here for you and we want to help.